When you're in the market for a new vehicle in the Parsippany, Wayne, and Morristown areas, finding the right one for your needs can be tough. No matter what class of vehicle you're looking for, the automotive industry is incredibly competitive with numerous, exciting models available. It's especially difficult if you haven't bought a new car in a while; with all the new technology available, every model out there looks amazing.
To ease your search, the team at Paul Miller Subaru provided a way for you to narrow down your options. We've taken some of the best vehicles in various classes of car and put them against each other. With the help of our vehicle comparisons, you can narrow down the search and find the vehicle that has all the features you need. Be sure to check out our numerous comparisons right here on this page.
Subaru Ascent 
Subaru Crosstrek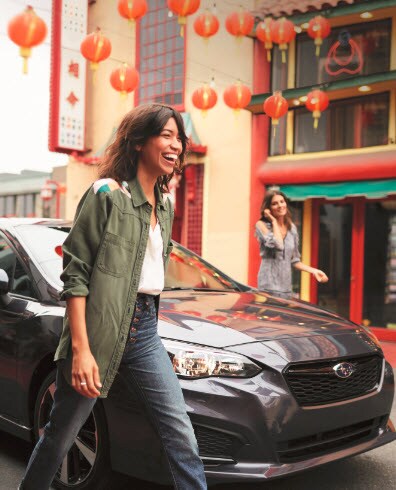 Why Vehicle Comparisons? 
Every kind of driver is looking for something different in their vehicle. If they value interior space more than anything else, they're probably looking into crossovers or SUVs. Those who value performance will likely be more interested in sedans. Each class of car has benefits that are standard throughout the whole class. When you look at our comparisons, you'll find those important factors highlighted before anything else.
Being informed is the best way to make a smart choice for your next vehicle, and you can never have too much knowledge. While our vehicle comparisons are comprehensive, they're just the starting point for the research you need to do before you commit. Don't worry though, after noting all the highlights showcased in our vehicle comparisons, you'll know exactly where to continue your research.
Visit Paul Miller Subaru
The car buying process is tough, especially when deciding which vehicle you ultimately want. For additional help, head down to Paul Miller Subaru-our friendly staff has been helping people find the right car for their needs for years now and would love to help you, as well! When you're here, you set the standard, and we find the vehicle that best fits your guidelines.
Our dedication to customer service is part of the Paul Miller Promise. No matter what your business is here-whether you're looking for a new vehicle or just need to ask a simple question-you can expect 100 percent customer satisfaction guaranteed. That's our promise, and that's our mission. Visit us today or contact us here to learn more about our inventory and how we can help you!