Welcome to the Subaru Financing Center at Paul Miller Subaru. We're excited to offer lots of useful tools and services to drivers in Parsippany, Wayne, and Morristown, so that you can get a great rate on the car you want.
Used Car Financing near Parsippany, NJ
Used Car Financing near Wayne, NJ
How to Return a Car at the End of a Lease
Subaru Finance Professionals
We have a team of expert financing professionals who are committed to helping you get a great rate on your next car, crossover, or SUV. We work with customers with all sorts of credit, because seeing you drive off in your new or used car is important to us. Our professionals can even negotiate with local banks and lenders to find financing options that work for you.
Financing Tools
On top of our trusted financing experts, we want to provide you with help every step of the way. That's why we offer some great tools that can help you get prepared to buy your next vehicle.
From specials to trading in your car, we want to do whatever we can to make buying a car as easy as possible for you. If you're concerned about your budget or credit, you can even prequalify for financing online before you apply for an auto loan.
Subaru Finance Specials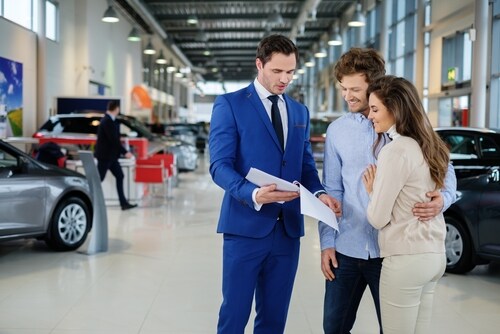 If you already have an idea of what you want to park in your driveway, check out our finance specials. These great incentives offer excellent rates and let you see, ahead of time, what sort of terms you're looking at if you decide to buy one of the vehicles listed.
Vehicle Exchange Program
Another great option is to use what you're driving now to help you buy your next car. Trading in your current car can help you save on its replacement. With the Subaru Vehicle Exchange Program, you'll get a great value for your car. Plus, vehicles made in the last six years qualify for the Guaranteed Trade-In Program.
Both ways are an excellent option to help you get above average value on your old car and help you save money on your new one.
Apply For Financing Online
If you already know which vehicle you want to buy and would like to get started, you can apply for financing online. Filling out an application is easy. At the Paul Miller Subaru Finance Center, we want to do everything we can to help drivers in Parsippany, Wayne, and Morristown take the first step towards buying your next Subaru.