As a driver, you doubtlessly need to rely upon your Subaru's dashboard lights for a lot…from letting you know when there's a door ajar to reminding you that it's time to schedule a service appointment to full-on warning of an impending emergency. As you can see, your dashboard lights are on your team.
However, that doesn't mean that they're easy to decipher-not at all. Sometimes, they can seem more like dashboard hieroglyphics than dashboard lights. But that's why our Paul Miller Subaru team can help.
We created this extensive library of Subaru Dashboard Light Guides for our friends in New Jersey: from Wayne to Morristown to Parsippany and beyond. Get in touch with us today if you have any questions!
How to Use These Subaru Dashboard Guides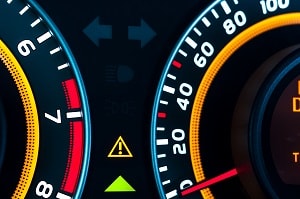 Anti-Lock Brake warning. Check Engine light. SRS Airbag System indicator. Oil Pressure icon. Low fuel alert. Windshield Washer Fluid reminder. Lower Tire Pressure light. The list goes on and on, right?
Clearly, there's lots of information to cover in each article. Here's how you can take advantage of this:
Find your make and model. Obviously, it doesn't help you much if you're reading the icon guide for another car besides your own. Here at Paul Miller Subaru, we carry plenty of options, such as the Subaru Crosstrek, the Subaru Forester, the Subaru Impreza, and the Subaru Outback.
Cross-reference your dashboard lights. See what's going on behind your wheel. What does the symbol look like? What color is it? Find the description that matches it in one of our guides now.
Determine what you need to do next. Accompanying each light or warning, we've provided a few directions. If it says that you need to schedule a maintenance appointment, just contact us!
Get in touch with our service department. Simply call us, chat with us online, or stop by today.
Schedule a service appointment with us right now: Paul Miller Subaru!
Regardless of which crazy lights are going off on your dashboard, we can help. Bring your Subaru car into our Service Department near Parsippany, Morristown, and Wayne, NJ, today. Thanks so much!