Newer cars are making an effort to take the guesswork out of car maintenance schedules by offering different lights that indicate when your car needs something.  If you're driving in the Parsippany, Wayne, or Morristown areas, and one of these lights comes on, there is usually no reason for immediate concern.
At Paul Miller Subaru, we've put together a handy guide to help you better understand what is going on when one of your dashboard lights illuminates with a symbol you don't recognize.  We'll help you figure out the language your Subaru Outback is speaking.
What Does It Mean?
ABS Warning Light - This light is going to have the letters ABS inside a circle, surrounded by parentheses.  If this light comes on, it is recommended that you seek service for your anti-lock brake system soon.  If the light appears while you're driving, schedule an appointment.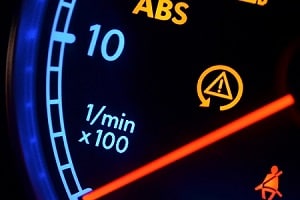 Charge Warning Light - This light looks like your battery and shows the positive and negative signs inside it.  This means that your charging system is not working correctly and there may be an issue with your alternator belt; it should be checked out by a professional.
Coolant Temperature Indicator Light - Appearing as a thermometer floating within two wavy lines that look like water, this light indicates whether or not your electrical system is functioning properly. If the light blinks red, it may be indicative that the engine is running too hot and you should take heed. 
Brake System Warning Light - If you notice a circled exclamation point surrounded by parentheses, then you are getting a warning from your brake system.  It could be malfunctioning, or it could be something as simple as the parking brake not being fully released. 
Oil Pressure Warning Light - If your oil pressure is low or your lubricating system isn't working properly, you may notice a small oil can light with a single drop coming from it.  This light is there to let you know that your car may need some oil.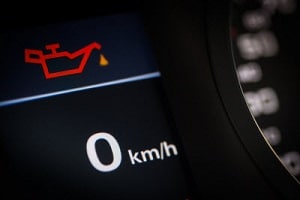 SRS Airbag System Warning Light - If you see this warning come on, it's going to look like a person belted into their seat with a giant ball in their lap; it means there is something up with your seatbelt tensioners or the air bag system. 
Power Steering Warning Light - If this light stays lit after the engine is running and you're noticing some resistance with your steering wheel, there may be an issue with your power steering system.  This will be indicated by a light that looks like a steering wheel with an exclamation point beside it. 
Turn Off the Lights on Your Outback's Dashboard
If your dashboard is lit up with one of these symbols or any others, stop in to Paul Miller Subaru and let us figure out what is going on under the hood.  Come on in today from Parsippany, Wayne, or Morristown and we'll get you back on the road in great shape in no time.