Welcome to our Paul Miller Subaru library of trim level comparisons. These articles will help you to make the most educated, well-informed decision when it comes to deciding between trim levels.
With dozens of available trim levels between Subaru models like the Crosstrek, the Forester and the Outback, we know you can use some extra help in comparing them all.
Don't hesitate to reach out to us if you have any questions, or if you'd like to schedule a test drive of any of the cars that you see on this page. We're here to serve our Parsippany, Wayne and Morristown, New Jersey, friends - we're available by phone, on our website or in person today.
How to Read Subaru Trim Level Comparisons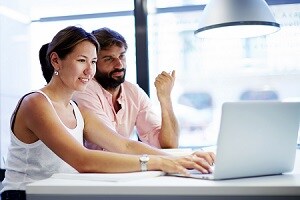 The links on this page are designed to help you by navigating you to the information you need.
Each guide will focus on a particular Subaru model, breaking it down into its various trim levels (e.g., an article on the 2018 Subaru Impreza would cover the base model, Premium, Sport, Limited and more).
Between categories like engine power, performance and capabilities, technology and entertainment, safety, exterior style, interior design, etc., you'll discover the most important features on each car.
Here's a step-by-step look at what you need to do in order to get the most out of each comparison:
Consider your needs. What are you looking for? What do you want? And what do you need?
Focus on the categories (systems, features and specifications) that pertain to those needs.
Decide upon a trim level. Which of the trims on the page has everything that you need/want?
Read, then reach out. Read the relevant article, then reach out to our team.
Contact Us Today to Test Drive Your Preferred Trim Level
Here at our New Jersey dealership, we keep plenty of different Subaru trim levels in stock. So, if you're near Morristown, Wayne or Parsippany, then you're near Paul Miller Subaru. Get in touch with us today!