It doesn't matter what vehicle you own or want to own-you want to feel safe driving it, and you want to know that it's working hard to protect you and your passengers. Our team at Paul Miller Subaru feels strongly about this, which is why we want drivers all across Parsippany, Wayne, and Morristown to take advantage of our helpful Subaru safety reviews.
2019 Subaru Forester Safety Review
2019 Subaru Legacy Safety Review
What You'll Find in Our Subaru Safety Reviews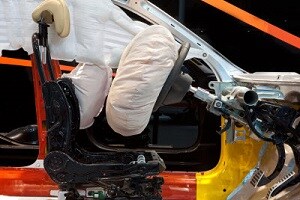 We think it's crucial to be well-informed when shopping for a safe and reliable vehicle. Our Subaru safety reviews are here to aid you in your research. You can expect to learn all about:
Safety fundamentals. We'll look at the initial design of each model and how it works to keep you safe right off the bat-from airbags to frame structure. After all, a strong foundation is always essential, whether you're shopping for a home or for a car.
Crash test performance. It's important to know how a vehicle will fare if it's involved in a collision, and we'll provide you with each model's test results to give you an idea.
Active safety features. Active safety features, such as Blind Spot Detection and EyeSight® Driver Assist Technology, never sleep. They're always working to monitor and sense your surroundings, and they'll help you avoid potential collisions.
Passive safety features. Every bit as important as active safety features, passive safety features spring into action when needed the most. These are the features designed to protect drivers and passengers alike if a collision does occur, like restraints and airbags.
Advanced safety technology. Some vehicles feature cutting-edge technology that works harder and smarter than ever before, like rain-sensing wipers, and we'll be sure to make note of these features for you in our reviews.
Learn More About Subaru Safety
To learn more about Subaru safety, be sure to check out all our available Subaru safety reviews. If you're interested in a particular model, you can find a link to its safety review on this page. And, as always, our team at Paul Miller Subaru is here to answer any of your questions. Our goal is to educate and assist drivers all across Parsippany, Wayne, and Morristown.