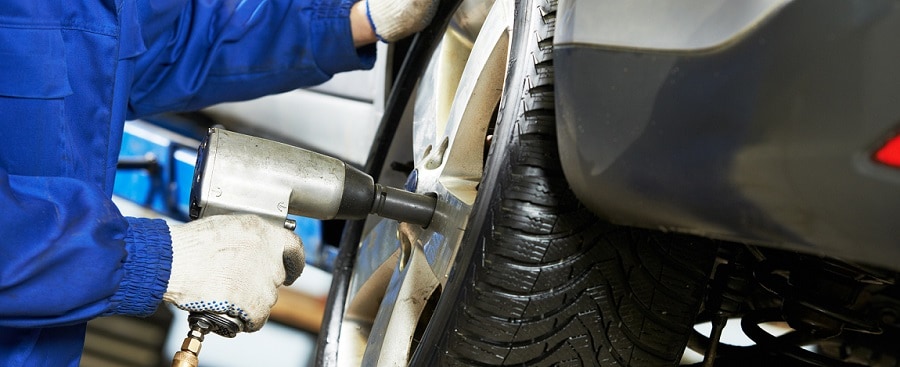 No matter what kind of vehicle you drive through the Parsippany, Wayne, and Morristown areas, you'll need regular maintenance to keep it in top shape. Every vehicle wears down over time, so staying on top of it not only ensures proper performance, but it also increases its resale value when it's time to trade it in.
One of the most important parts of automotive care is keeping the tires in good shape. This goes beyond the simple rotations you get every time you have your oil changed. If you're wondering, Is there a good tire center near me? then we have good news for you: Learn all about the state-of-the-art tire center at Paul Miller Subaru, and find out what our service professionals can do for you.
Why You Need Tire Service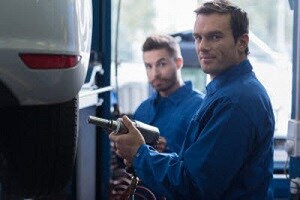 Without proper tires, your vehicle can't even come close to its potential. Not only do they greatly affect the quality of your drive, but they ensure that your vehicle is safe. After all, tires are the only barrier between the rest of your vehicle and the hard asphalt of the road. The contact point of your tires and the road is typically no bigger than your hand, so it's important that you make sure they're properly set and wearing evenly.
Four-Wheel Alignment
Even with top-of-the-line tires and regular tire rotations, you can't experience top performance without proper wheel alignment. That's why we've equipped our tire center with the latest in auto repair technology. Using a sophisticated system of lasers and sensors, our computer can accurately map the positioning of your wheels. If the angles don't match the factory specifications, our highly trained technicians can make the necessary adjustments to get them back into place.
Curious if your Subaru is due for some maintenance? Read up on our maintenance schedules to learn more! 
Improper alignment not only reduces your performance, but causes uneven wear on your tires. Fortunately, you can generally tell if you have an alignment issue if you experience vibrations while driving or if your vehicle pulls to one side. However, other problems could cause that as well, so it's important to get an inspection done at your nearest service center whenever you have any issues.
Tire Pressure Monitoring System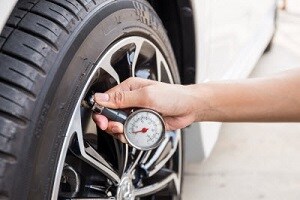 One of the great things about Subaru vehicles is that they're packed with all the latest technology, including a state-of-the-art tire pressure monitoring system. If you ever see a dashboard light that depicts an exclamation point inside an oddly shaped U, it means your tire pressure is low.
When this light stays on, you need to check the tire pressure and refill it as needed. A variety of causes can create low tire pressure, such as holes and temperature changes. Feel free to stop by our service center to find out exactly what's going on with your tires, no matter what the issue.
Tire Center at Paul Miller Subaru
The next time you're asking yourself, Where can I find a tire center near me? consider taking your vehicle to Paul Miller Subaru. Our service professionals can handle all your tire needs, whether or not you drive a Subaru. Check out our massive inventory of quality tires right here on our website by clicking the shop for tires button. Contact us online to learn more about what our tire center and full-service dealership can do for you!