Oil changes are among the most essential services you'll need performed if you want to keep your car safe on the roads of Parsippany, Wayne, and Morristown. Oil is truly the lifeblood of your engine, and periodic refreshments of your oil ensure that everything runs ship-shape inside your engine.
So, what are the signs you need an oil change? Our team at Paul Miller Subaru is here to cover the most common ones, so you'll be prepared if you notice them while on the road-or parked in your driveway. If you notice any of these signals, schedule an oil change near you ASAP!
Black & Gritty Oil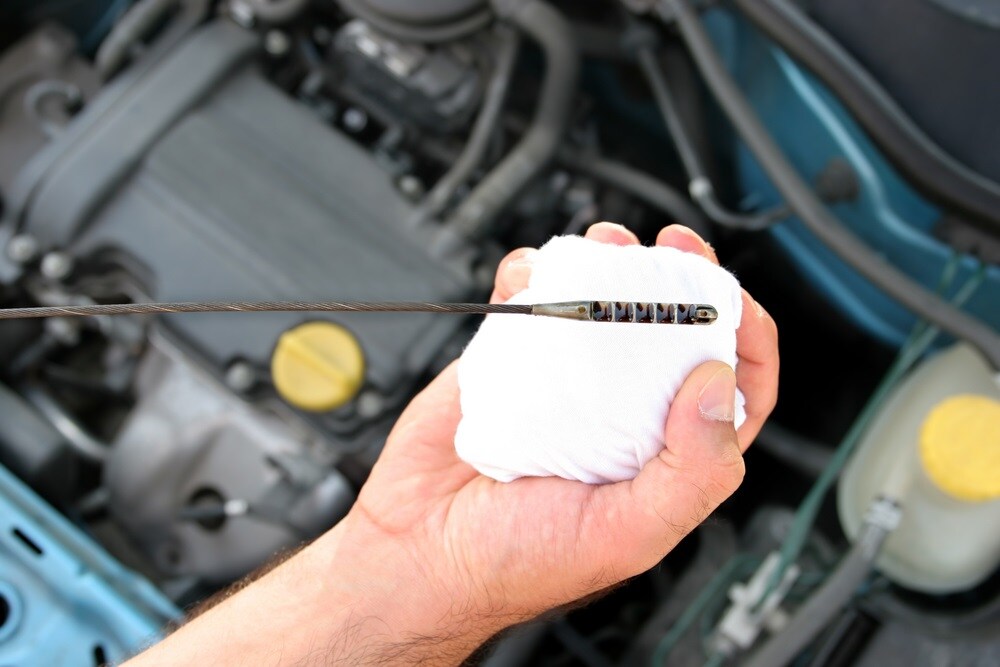 If you notice any of the other signs on this list, you'll want to check the condition of your oil yourself. Just raise the hood, remove the dipstick from the engine, wipe it down, and put it back in. Then, remove it and check the oil. Fresh oil is amber in color and translucent.
If your oil is blackened and thick/gritty (in other words, you can't see the stick through the oil), you'll need to schedule an oil change at our service center. Alternatively, if the oil is too low (below the minimum marking on the dipstick), you'll need your oil levels topped off-and you may want to have the system checked for leaks.
Sights & Smells & Sounds  
As you're driving, you can use three of your five senses to detect oil change warning signs. Some of these signals include:
Oil Smell Inside Cabin. If that scent of oil wafts into the cabin-possibly accompanied by the smell of gasoline or exhaust fumes-a leak or a dangerously overheated engine may be the culprit.
Exhaust Smoke. See dark exhaust fumes pouring out from your tailpipe? It could indicate a leak or faulty parts in your engine.
Loud Engine Noises. If you hear unusual knocking, rumbling, or roaring coming from your engine, make time for engine service-and possibly an oil change.
Dashboard Warning Light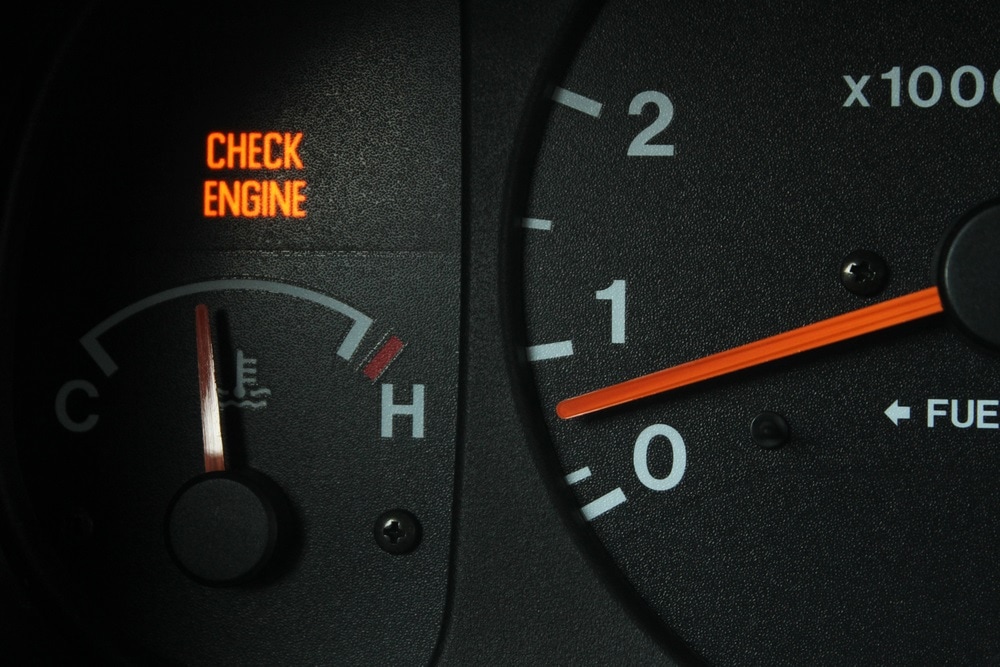 If you have too little oil in your system, you may see the Change Oil  warning light illuminate. When this happens, you'll want to check your oil levels with the dipstick and top off your oil if needed. If the Check Engine light glows as well, you'll want to schedule service to confirm that the lack of oil is the problem.
Why? The Check Engine lamp indicates that your engine is at risk of serious damage if nothing is done to fix the problem. Because engine repair or replacement can be costly, it's critical to avoid that scenario if possible. And, because that warning light can signal a range of possible issues, checking that oil is indeed the problem is essential.
Oil Change near Me
Now that you're familiar with some of the top signs you need an oil change, you can keep your engine oil in top-notch condition wherever you go. In fact, it's a good idea to have oil changes performed once every six months or 6,000 miles.
If you're due for this vital service, schedule an oil change near you at the Paul Miller Subaru Service Center. We service all makes and models, and we'll have your oil change finished promptly. You'll be back on the roads of Parsippany, Wayne, and Morristown before you know it!