Visiting local businesses benefits your community and helps you grow closer to everyone in it. If you want to shop local near Parsippany, NJ, stop by one of these longstanding local establishments.

Cycle Craft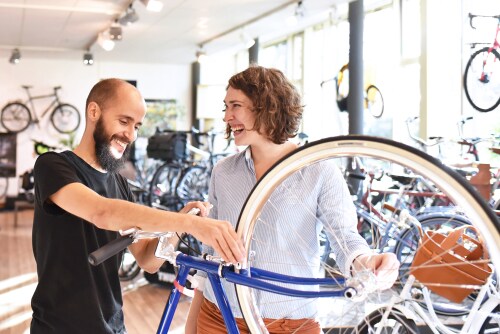 Cycle Craft has helped Parsippany and north Jersey get moving since 1970. They offer a friendly, personal approach to helping you find the bicycle that's right for you. With a large selection, they've got something in stock for every kind of cyclist.

Whether you're hoping to do some tricks on a BMX, conquer some steep terrain on a mountain bike, or commute to work on an efficient hybrid bike, they've got lots of options for you.
Their staff prides themselves on being able to help cyclists of all experience levels, so both children on training wheels and adults getting ready for a race can ride out the door on the perfect bike.
They'll also help you with any repairs or maintenance in their parts department. Plus, you can customize your bike with lots of accessories and up your cycling game with a safe and stylish helmet or useful cycling shoes.
For more information on their bicycles and races that they host and participate in, follow Cycle Craft on Facebook.
The Music Shop
For over 40 years, The Music Shop has been providing musicians in northern New Jersey with lessons, accessories, and all sorts of instruments. This 16,000-square foot shop is an authorized dealer for everything from cellos and violins to guitars and drums.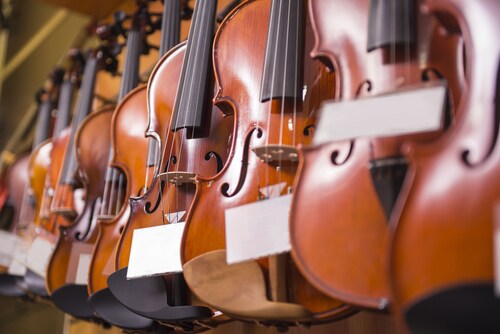 Whether you're just starting out, getting back to your musical roots, or an experienced performer, they'll be able to help you out. They have 15 private and group lesson rooms to help both individuals and ensembles hone their craft.

They offer instrument rentals to help beginners get started and get in the habit of practicing. There's also lots of workshops and a Music Academy program to help you learn and find your rhythm on the instrument of your choice.  Plus, there's sheet music available to help more experienced musicians get set for their next recital.
To get updates on their workshops and Music Academy, follow The Music Shop on Facebook.
Tech Toys
If you're into collecting, building, or driving toy-size vehicles, then you'll love all the exciting collectibles at Tech Toys. For three decades, they've been north Jersey's premiere spot for remote-control cars and other miniature moving vehicles.
From sporty R/C cars to high-flying planes and helicopters, their walls are lined with some fun tech. There's even a solid selection of boats to sail around your local lake or pond. You can also bring some motor vehicles inside with their festive Lionel® trains.
They've also got a great inventory of models if you want to decorate your home with some stationary vehicles. There's metal, resin, and plastic models available, plus replacement parts to help you with your hobby.
Check out Tech Toys on Yelp to see some of their inventory and just how much they have to offer.
Support Local Businesses
These three shops have decades of experience serving the community and providing customers with quality service. To support businesses in your neighborhood, head over to one of these stores to shop local near Parsippany, NJ.