Going skating is one of winter's most timeless and fun traditions. To hit the ice with your family or friends this season head to one of these arenas where they've got everything you need for ice skating near Wayne, NJ.

Clary Anderson Arena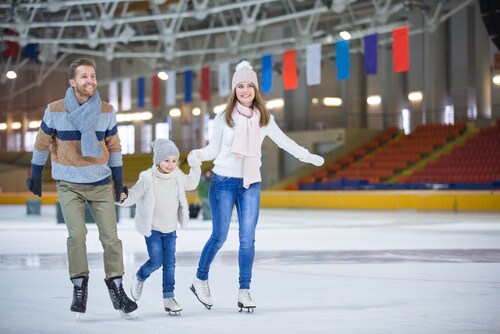 Whether you're interested in hitting the ice with some friends, learning some classic moves, or seeing some great local hockey, they've got it all at Clary Anderson Arena.

Their rink is a great space to rent some skates. If you or your kids are just starting out, you can sign up for some skating lessons. More experienced skaters can lace them up any time for an open skate session.
You can also rent out the rink for your kid's birthday party. They'll supply you with skates, a private party room, and a cake baked fresh by a local bakery.
They also offer lessons for aspiring figure skaters and host local hockey games. You can stop in and see some competitive high school hockey or join a youth or adult league.
For news on their hockey leagues, hours, and signing up for lessons, follow Clary Anderson Arena on Facebook.
Floyd Hall Arena
Since 1998, Floyd Hall Arena has provided students at Montclair State University and locals all over north Jersey with a place to lace up their skates for a great time.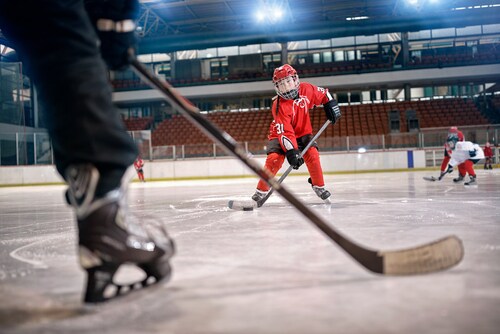 This rink is located on the university's campus and offers something for skaters of all ages. For kids there's a great Learn to Skate program that gets them comfortable on the ice. If you've got a young hockey fan in your family, you can sign them up for a Learn to Play program or a youth hockey league.
They also host adult leagues and tournaments for local teams. There are even clinics and summer camps where kids, teenagers, and young adults can all compete and work on their game.

If you're just looking for some fun on the ice you can stop by for open skate almost any time. They're open 18 hours a day, seven days a week.
You can also schedule a private event or birthday party on one of their rinks. They'll provide a private space for the party and set up everything for you. 
Follow Floyd Hall Arena on Facebook for news on their classes and hockey leagues.
Ice Vault
Looking for a large rink where you can unwind with all your friends? Then you'll love the large three rink arena at Ice Vault.
With their open space they're able to host lots of different classes and events. You can hit the ice for open skating or sign your kids up for some lessons. They also offer freestyle figure skating sessions and youth hockey classes.
All kinds of skaters will love the selection in their pro shop too. You'll be able to purchase skates and all your figure skating or hockey gear, including helmets, pads, and sticks.
Plus, after you're done skating you can relax upstairs at the In The Crease Sports Pub. To see some photos of the ice, snack bar, and pub, check them out on Yelp. 
Lace Up Your Skates
Whichever rink you visit, you'll find everything you need for ice skating near Wayne, NJ. They can help you learn the skills and get the gear that'll turn any beginner into an experienced skater.