If you've always wanted to see what your body can truly do, you'll never be more amazed than in a yoga class. Test your strength and your endurance with several varieties of classes in the Parsippany area and maybe surprise yourself with what you're capable of.
A finely tuned machine runs better and yoga is an ancient construct meant to align all the functions of your body together. Whether you're seeking a more zen existence or you're already an avid yogi, the area has three great places to show your system some love.
Hot Yoga - Bikram Yoga Cedar Knolls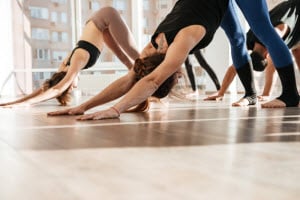 If you want to leave a fitness and spiritual experience feeling empowered, there is no better way to do it than to sign up for your first hot yoga class at Bikram Yoga Cedar Knolls. Currently boasting an 11-year-old yogi, this 1500 square foot yoga room specializes in yoga practice in a room heated to 105 degrees.
This style of yoga is meant to test your body physically while also assisting in cleansing the physiological systems. Reduced blood pressure, weight loss, and healthier joints are just some of the benefits associated with this style of class. Check out their class schedules and specials on their Facebook page.
Aerial Yoga - Inner Spirit Studio
Have you ever wanted to fly? Of course you have! Find out if you can at Inner Spirit Studio where yoga teachers are prepared to teach you the ins and outs of aerial yoga, as well as several other styles. With a full menu of amazing services, this studio is 2500 square feet of amazing natural light. 
Offering everything from beginners classes to hot yoga, this studio has classes available to fit nearly every schedule. At their classes, attendees are able to test the strength of their bodies while building a more zen mentality. See what a class looks like on their Instagram.
All Level Classes - Prana Yoga Center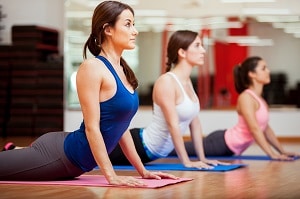 Known as Adaptive Yoga Dynamics in the early nineties, Prana Yoga Center has become a local institution in achieving the mind-body connection. Offering classes for all levels of yogis in every state of health, this studio is owned and operated by two sisters who share a love for yoga and their students.
It doesn't matter if you've never taken a yoga class in your life, or if your doctor recommended gentle restorative sessions to assist in healing your body and mind, this studio has a flexible schedule to accommodate everyone's needs. See what they have to offer on their Facebook page.
Namaste
Center yourself and work your body into incredible shape by harnessing the power of the ever-popular yoga. The practice of yoga is meant to center your body and mind equally, so treat yourself to some inner peace at any of these awesome studios in the Parsippany area.