Sometimes the best way to start your day or catch your second wind is with the perfect sandwich. When sandwich making is treated like an art, you can taste the difference. To satisfy your craving, visit one of the best delis in Wayne, NJ.
Brother Bruno's Pizza, Deli & Bagels
Whether you're in the mood for breakfast, lunch, dinner, or dessert, the large menu at Brother Bruno's Pizza, Deli & Bagels has something for you. For decades, this family-owned and -operated spot has been using only the freshest ingredients to serve delicious and creative dishes.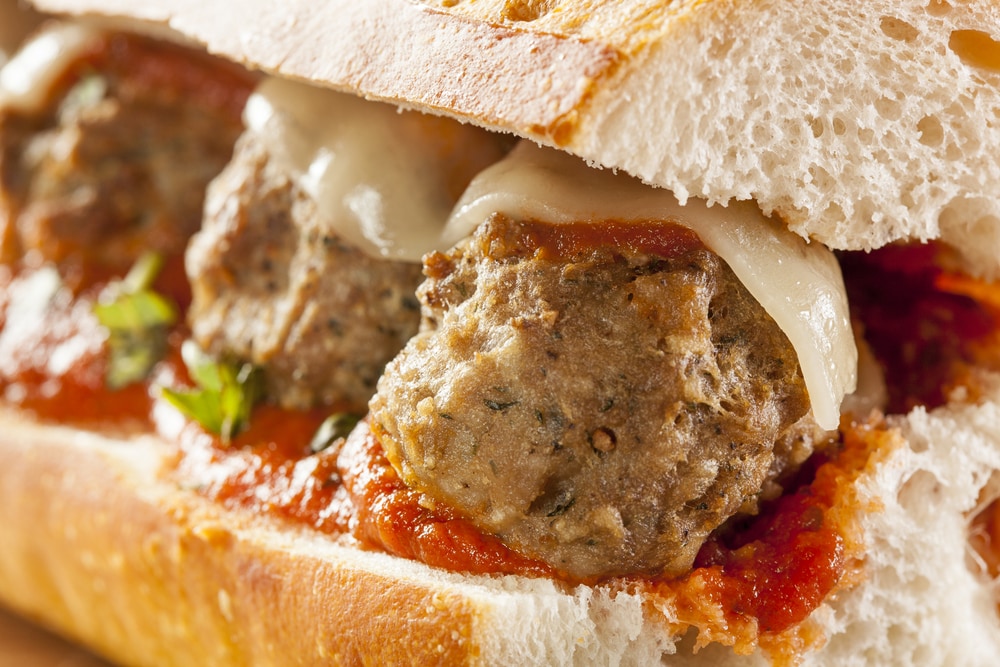 Swing by in the morning for some pancakes, an omelet, or a breakfast sandwich like Lou's Breakfast Gut Buster with Taylor Ham, eggs, cheese, and home fries on a sub roll.
They've got big sandwiches for lunch too. You can get a hot Italian sub with meatballs or sausage and peppers, or one of their specialty sandwiches like Nona's Special with chicken, provolone, roasted peppers, and pesto mayo.
You can also split some of their fresh pizza or treat your sweet tooth with one of their famous dessert pizzas. There are decadent options like fudge brownie, s'mores, and cookies & cream.
To see some of their sandwiches and pizzas and learn about their specials, follow Brother Bruno's on Facebook.
Preakness Gourmet Deli
When you're craving a sandwich or need a lot of food for a big event, head over to Preakness Gourmet Deli. Their massive menu has everything from sandwiches and sides to platters and party subs.
All Preakness' sandwiches are made with the finest ingredients from providers like Thumann's and Boar's Head. There are all kinds of combos like chicken cutlet with bacon, Monterey jack cheese, and ranch dressing.
For something a little lighter, grab a flour tortilla wrap to go. This deli is accustomed to rolling up lots of flavor into one tantalizing bite like crunchy breaded eggplant, savory mozzarella, roasted peppers, and a zip of balsamic vinegar.
Plus, you can treat your family or coworkers to their great sandwiches. They can cater everything from buckets of fried chicken to six-foot-long subs.
Their Facebook page is updated daily to give you a full menu of specials, so follow Preakness Gourmet Deli to find out what's available.
Sunrise Bagels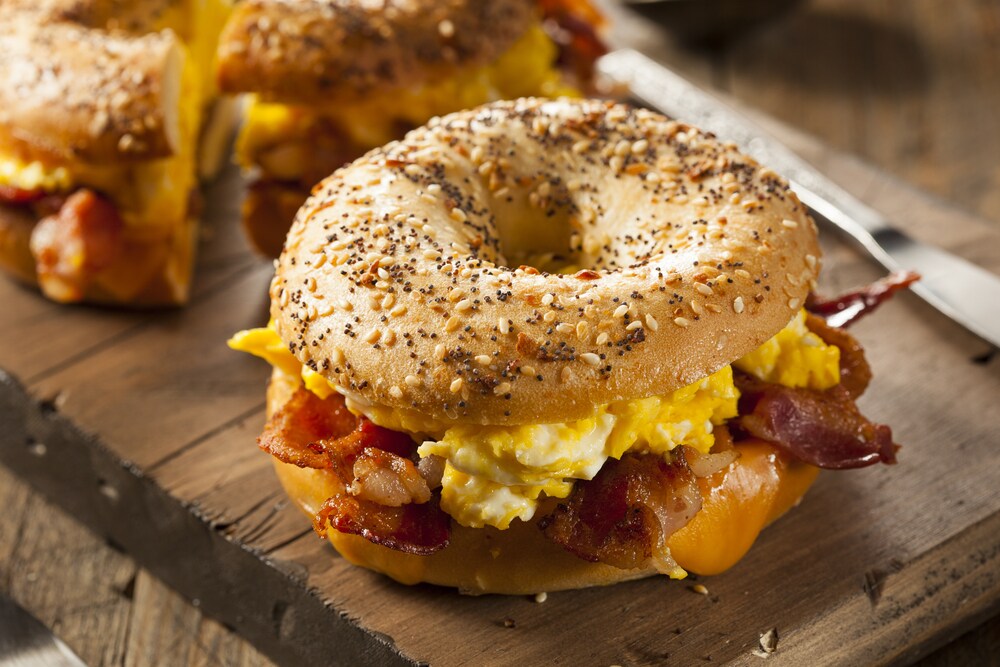 Bagels that are hand rolled always look fuller and taste better. That's what you can expect every morning at Sunrise Bagels. All bagel varieties they make are rolled out by hand on-site daily.
Kick off your morning with one of their bagels or try a few varieties with a couple of mini bagels. You can get them with lots of different spreads including cinnamon walnut, scallion, and classic lox.
Sunrise Bagels also offers breakfast sandwiches like Taylor Ham, egg, and cheese, plus omelets, and tasty breakfast burritos. If you're heading to the gym, try their protein burrito with three egg whites, chicken, spinach, and Swiss cheese.
To see the difference that hand-rolled in-house bagels make, follow Sunrise Bagels on Facebook.
Sandwiches Made With Care
All three of the best delis in Wayne, NJ offer expansive menus, ultra-fresh ingredients, and a staff of dedicated sandwich specialists. Visit each one to give them a try or contact them for catering today!