The following checklist will help make the lease return process as smooth as possible...
1. Pay Off Extra Costs on the Car
This includes:
Excess wear
Mileage overage
Other fees
2. Have an Inspection Performed
You'll want to make sure the vehicle is in the same condition as when you first got it.
Get major damages repaired.
Have tires replaced, if they're extremely worn. And they'll need to match and be of the same quality as the original set.
Wash the exterior and clean the interior thoroughly.
3. Cancel Any Automatic Payments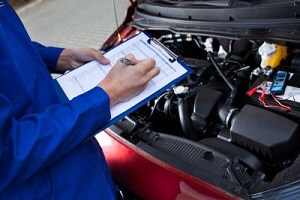 This includes anything like:
SiriusXM® Satellite Radio
Updates on navigation systems
OnStar®
Vehicle apps on your phone
Monthly car payments
4. Remove Personal Items
Phone/device chargers
Jewelry
Money
Important documents
Clothes
Mail
Anything else that didn't come with the vehicle
5. Gather Vehicle Items
Any set of keys that you have
Owner's manuals
Any original equipment (like the radio, headrests, third-row seat, etc.)
Navigation media, like a memory card
DVD headphones and remote, if applicable
Floor mats
Tool kit and spare tire, if applicable
Any items unique to a hybrid/electric car, like a charge cord
Any other items that came with the car
6. Bring the Car to the Dealership
This should occur on or before the lease-end date. And be sure to bring the following with you:
All keys and key fobs
Vehicle inspection report
Receipts of any repairs that were completed
By following this checklist, returning a leased Subaru will be easy. Then, you can take advantage of our Vehicle Exchange Program.