Step 1: Browse Our Inventory
When you're ready, click the logo to get started
Whether you want the latest, brand-new models or you're interested in purchasing a used car, truck, SUV, or van, Paul Miller Subaru has what you need.
Search through our many new and used car inventories to find the perfect vehicle for you
Don't see what you want? Don't hesitate to contact us and see if we can order you the exact model you've been dreaming of.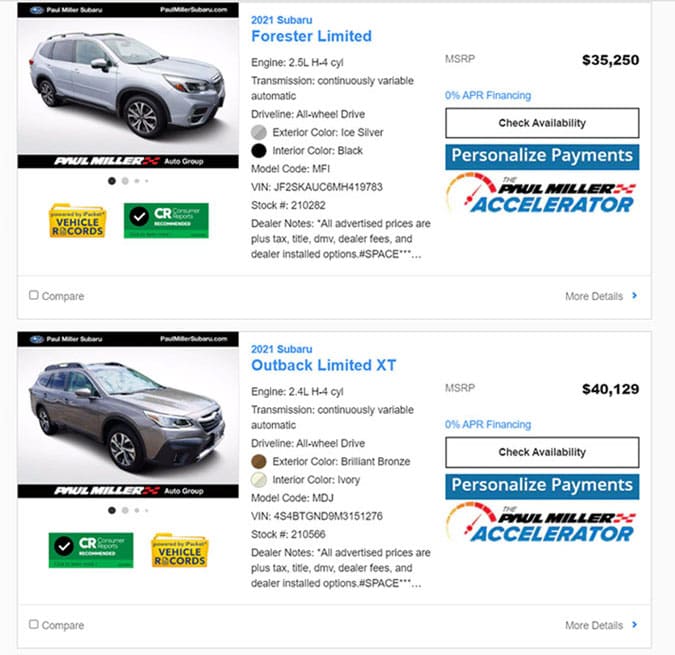 ---
Step 2: Choose Your Terms
Once you've located the right car, use our payment tool to calculate and set up the financing plan that best fits with your budget.
Choose whether to lease or loan
Add your cash down amount
Input your credit score range
Choose your financing term length and interest rate

---
Step 3: Value Your Trade-In
If you have a vehicle to trade-in towards your new car purchase, use our Kelley Blue Book® trade-in tool and get an estimate right away.
Input your trade's information
Answer a few questions on the present state of your vehicle
Receive a trade-in estimate in no time
Apply that estimate to your deal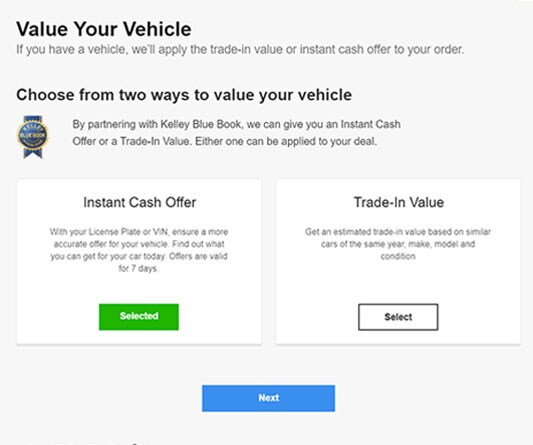 ---
Step 4: Schedule A Test Drive
Are you interested in seeing how spacious your new SUV is? Did you want to feel the power within your new truck or car? We would love to get you in the driver's seat of the vehicle that has caught your eye.
Flexible scheduling options
Choose the date and time that works best for you
Swing by to test drive the vehicle of your choice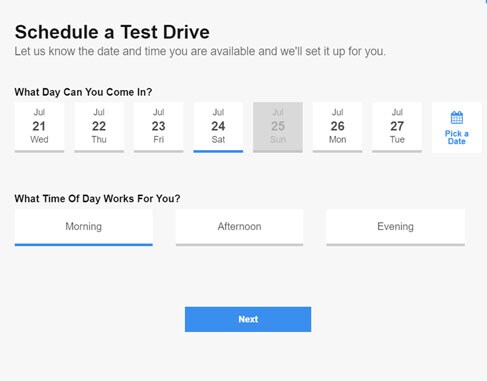 ---
Step 5: Apply For Credit
Our digital finance application is a simple and fast way to input your auto loan application.
Save time at the dealership
Enter your contact, financial and cosigner's information (if applicable)
Eliminate the hassle of bringing all your information to the dealership and instead apply from your home or office
Submit when ready and see what financial options are available to you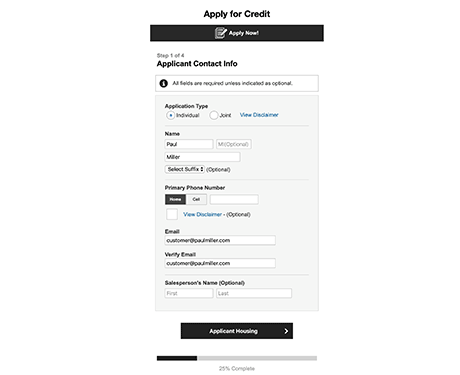 ---
Step 6: Get Your Certificate
The last step has finally arrived! You've found the car that you love, you've discovered the financing that you need, and you've accomplished every aspect of the car buying experience right from your home or office. Now all you need is the certificate to make your car purchase official. Congratulations! You've not only purchased the vehicle of your dreams, but our Accelerator tool has helped you save time in the dealership.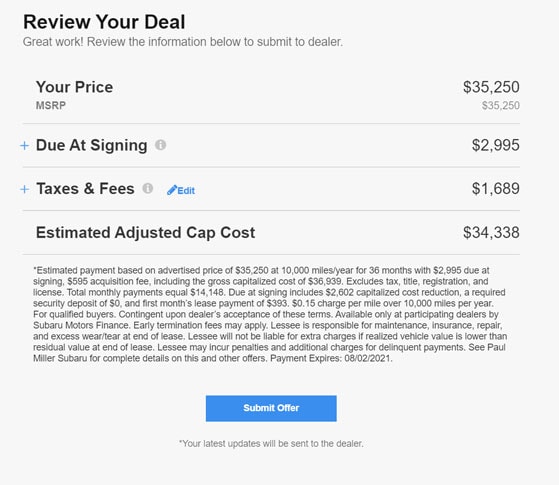 ---